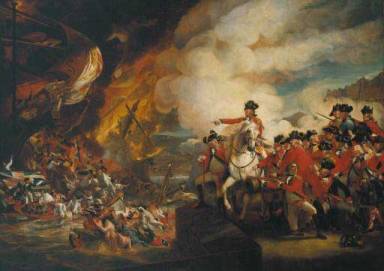 Burlington County, New Jersey
This Site is part of
The NJGenWeb
and
The USGenWeb


New Jersey in the Military
Militia Lists - 1793

1890 Census - Union Veterans & Widows of the Civil War

Description Images of schedules enumerating Union veterans and widows of veterans of the Civil War for the states of Kentucky through Wyoming. Except for some miscellaneous returns, data for the states of Alabama through Kansas do not exist. Some returns include U.S. Naval Vessels and Navy Yards. The schedules are from Record Group 15, Records of the Veterans Administration and is NARA publication M123


Beverly National Cemetery

List of some Military Ancestors, and Military Cemeteries





Civil War Burial Locations - NJ Troops (from Archive)




10th

~

11th

~

12th

~

14th

~

23rd

~

24th

~

25thh



New Jersey Military History - 10th Infantry

Family Search ~ Books [Read Online or Download]
New Jersey Military

Pension Files

&

Enlistment Records




Civil War Regimental Histories




Civil War Rosters - NJ - Partials




Civil War Register

Company E, Fourth Regiment, N. J. Vet. Vols.
Organized at Moorestown, Burlington, N. J.
August 13, 1861
At Trenton, New Jersey
Re-Enlisted December 23, 1863

This Document Image has been generously donated to the Burlington County GenWeb by

Lynn T. Greene of Olathe, Kansas, and all the descendents of Sgt. Clayton Hollingshead.


Odds & Ends

US Army "In Action" Posters

NJ Department of Military & Veteran's Affairs

Forts in New Jersey

Burlington County, New Jersey World War II Casualties Army and Air Force

New Jersey in the Spanish American War

Soldiers and Sailors of New Jersey
In The Spanish ~ American War,
Embrasing A Chronological Account
Of The Army and Navy
Publisher: B McNally, Newark, N J : Copyright, 1898

The Rosters of the above book have been combined into one searchable section
They can be found here.

There is also a couple of pages of men whose Fathers fought in the Civil War.
California DAR Ancestry Guide
Author
Daughters of the American Revolution (California)

The above book has D A R Patriots with a connection to New Jersey.
I have created a table that includes Burlington, Middlesex & Sussex Counties



Name

of

Patriot
Page

NJ

Counties
Alward,

Samuel
13
Sommerset,

Sussex
Anderson,

Augustine
14
Sussex
Arthur,

James
18
Burlington
Atchley,

Thomas
19
Middlesex
Bayles,

John
43
Middlesex
Brown,

Walter
85
Sussex
Burt,

Benjamin
94
Sussex
Clover,

Philip
126
Sussex
Coryell,

Abraham

[Coriell]
144
Middlesex
Quick,

Phillipus
490
Sussex
Taylor,

John
580
Middlesex


Check the Table for Names of Interest, then view or download using this link.

This Section Reserved
For
"What's New"



Burlington County Index: Disabled Vol Soldiers
Link to Records:
United States National Homes for Disabled Volunteer Soldiers,
1866-1938



Soldiers And Patriots "Biographical Album"
Containing Biographies and Portraits of Soldiers and Loyal Citizens
In the American Conflict,Together with the
Great Commanders of the Union Army
Also
A History of the Organizations grwoing out of the War:
The Grand Army of the Republic, The Loyal Legion,
The Sons of Veterans, and The Woman's Relief Corps
Chicago, ILL: Union Veteran Publishing Company, 1892.

There are a great number of Biographies in the above book.

The Complete Index can be found here.
The New Jersey Index can be found here.
The Book may be read online or downloaded here.

Burlington County Coordinator: Charles Updike
New Jersey State Coordinator: Denise Wells
Assistant State Coordinators: Brianne Kelly-Bly & Linda K Lewis
"The Fine Print"
All materials, images, sounds and data contained herein are not to be copied or downloaded for purposes of duplication, distribution or publishing without the express written permission of the Burlington County Coordinator.
All data will stay with the Burlington County portion of the NJGenWeb when and if the Coordinator resigns: Future contributions or donations will be returned to the Submitter upon request.
Although believed to be correct as presented, any corrections, changes or additions or invalid links should be brought to the attention of the Webmaster.
Online Continuously since 1996
Site Updated: 29 February 2016